Welcome to Merrimack Veterinary Hospital
We are your pet's family doctor.
Our Pet Annual Wellness Plans (PAW Plans) provide you with proactive care for your dog or cat at a discounted price. Visit our Annual Wellness Plans page to find out how signing up for a dog or cat wellness plan, can help keep your furry family member healthy and thriving. 
Merrimack Veterinary Hospital offers the Merrimack community medical, surgical (including spays & neuters), and dental services for dogs and cats. We also have an in-house pharmacy with access to specialists, making our veterinary facility a one stop shop for your pet's health and medical needs. We also offer boarding for our canine and feline patients. If you are new to our website, please browse around to learn about our facility and to read interesting pet articles. Click on the "request an appointment" link above, and one of our staff members will respond based on your availability. For directions to our office, see our map & directions page.
Pets make our lives whole. At Merrimack Veterinary Hospital, whether your pet is here to play or heal, we use education, skills, and our passion to provide the individual care you and your pet deserve.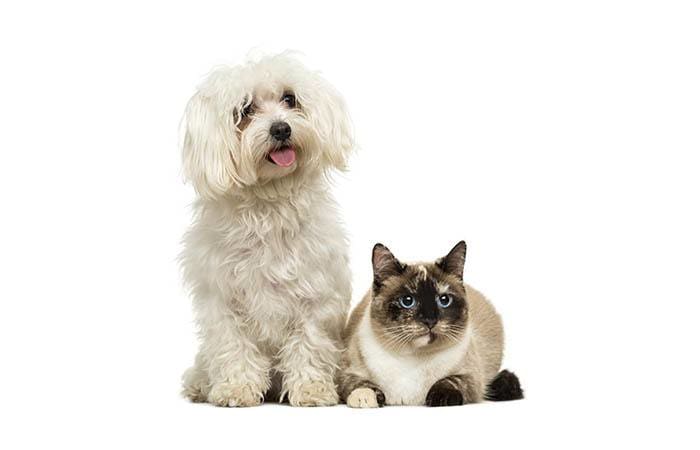 New Services
Advanced Dentistry
Dr Dening has extensive experience and training in advanced dentistry procedures such as root canals, complicated extractions, pulpotomy, oral surgery and periodontal surgery. Dr Dening is happy to take referrals from our community for these procedures as well, please call today to schedule a consultation.
Acupuncture
Dr Smullen studied at the Chi institute of Chinese Medicine and is now a Certified Veterinary Acupuncturist and Food Therapist. Like human Acupuncture, Veterinary acupuncture can have numerous benefits to your pet's overall well-being. We are so excited to now offer this to the pets of our community.
Laser Therapy
Laser Therapy has been proven to improve healing and reduce pain and inflammation, so as a standard of care we are now using it on all of our surgery and dentistry patients. Laser therapy can also be done as a out patient procedure and has many benefits for things such as arthritis, ear infections, skin conditions, wounds, etc.
Call us today to see how any of the above services can benefit your pets overall health!
More Great Services
Doggie Daycare
Doggie Daycare is available Monday – Friday for all dogs (big and small)! Daycare cost is $31.40 per day or $124.10 per week (To receive the package, you must pay the $124.10 per week on Monday). If you have 2 dogs that you bring in together, receive ½ off the second pet!
Puppy Play Group
Puppy Play Group every Saturday from 9am–11am and one hour of basic puppy training from 11am-12pm. Puppies must be 6 months or younger and have up to date shots and a fecal sample Cost is $20 for the full 3 hour session, please call to reserve a spot. Click here to view offer!